Gas Station Pressure Washing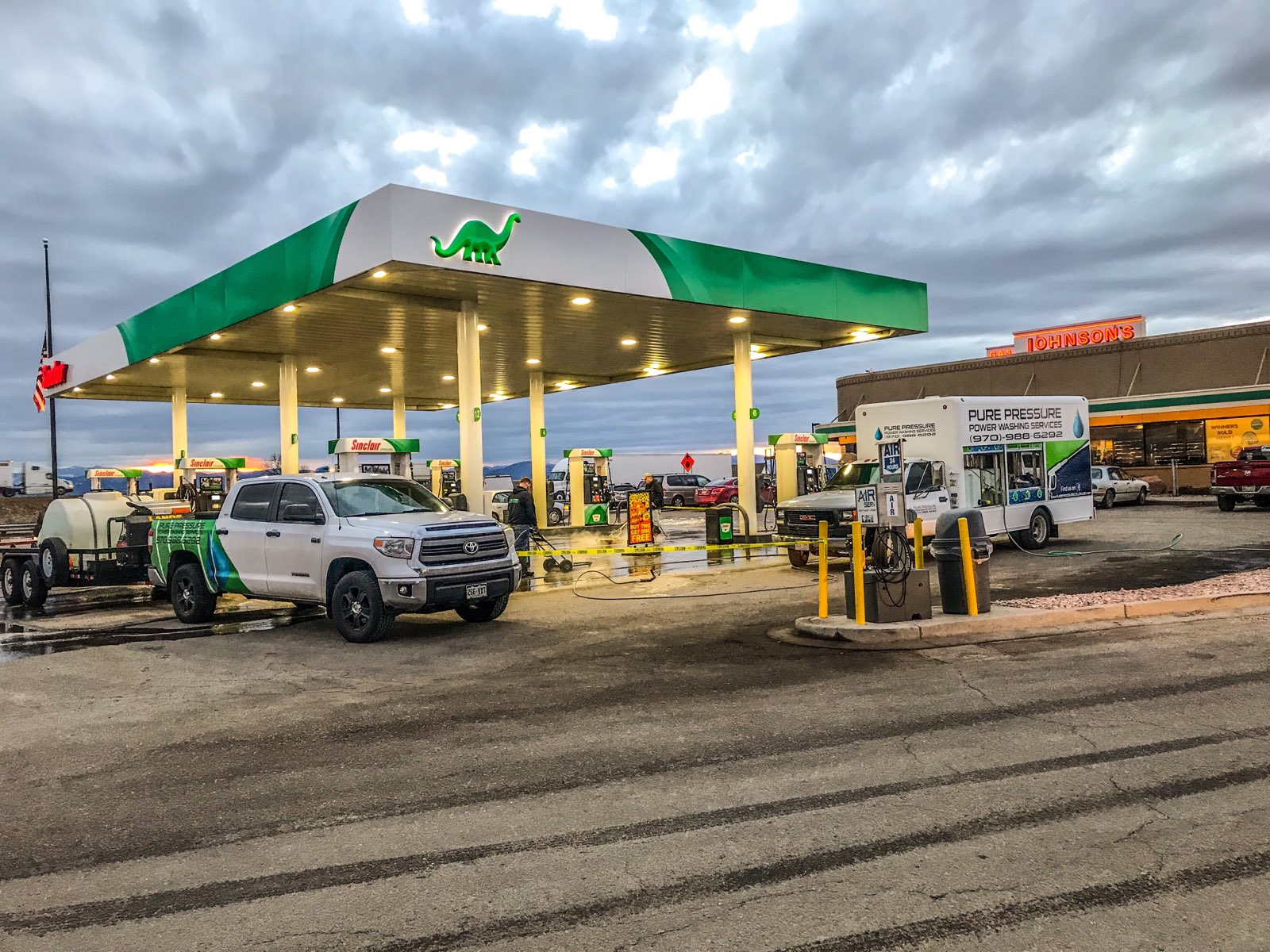 Gas stations and convenient stores face a high volume of foot traffic! Majority of gas stations are exposed to 24 hour customer service that create an open invitation for dirt and grime to ruin your stores reputation.

Often times gas stations are on a strict corporate budget that limits them from having a regular pressure washing contract in place. By allocating funds on a annual basis for exterior pressure washing of gas stations or convenient stores, the management and corporation is given an opportunity to save money in the long run. How? When a professional pressure washing company provides a regular service to a location, the amount of required chemicals/de-greasers as well as gum removal is drastically reduced. Less chemicals, less gum, less time equals less cost to the customer
Pure Pressure Power Washing offers Gas Station Pressure Washing programs on a weekly, monthly, quarterly, bi annual or yearly basis to ensure that your gas station/convenient store and surrounding areas remain presentable and inviting to your customers.
The combination of our professional Gas Station Pressure Washing experience, and state of the art pressure washing and surface cleaning equipment, we are able provide the highest quality pressure wash Northern Colorado has to offer!

Pure Pressure Power Washing is EPA compliant and strictly follows city and state regulations that pertain to pressure washing waste water and reclamation.
Pure Pressure offers Gas Station Pressure Washing Pure Pressure offers in Fort Collins, Loveland, Greeley, Windsor, Longmont, Berthoud Wellington, Estes Park, Cheyenne Wyoming and surrounding areas.

HOT Water Pressure Washing

Gas/Diesel Pump De Greasing

Concrete Surface Cleaning

Oil Stain Treatment

Chewing Gum Removal

Parking Lots

Building Exteriors

Dumpster Pads

Graffiti Removal

And More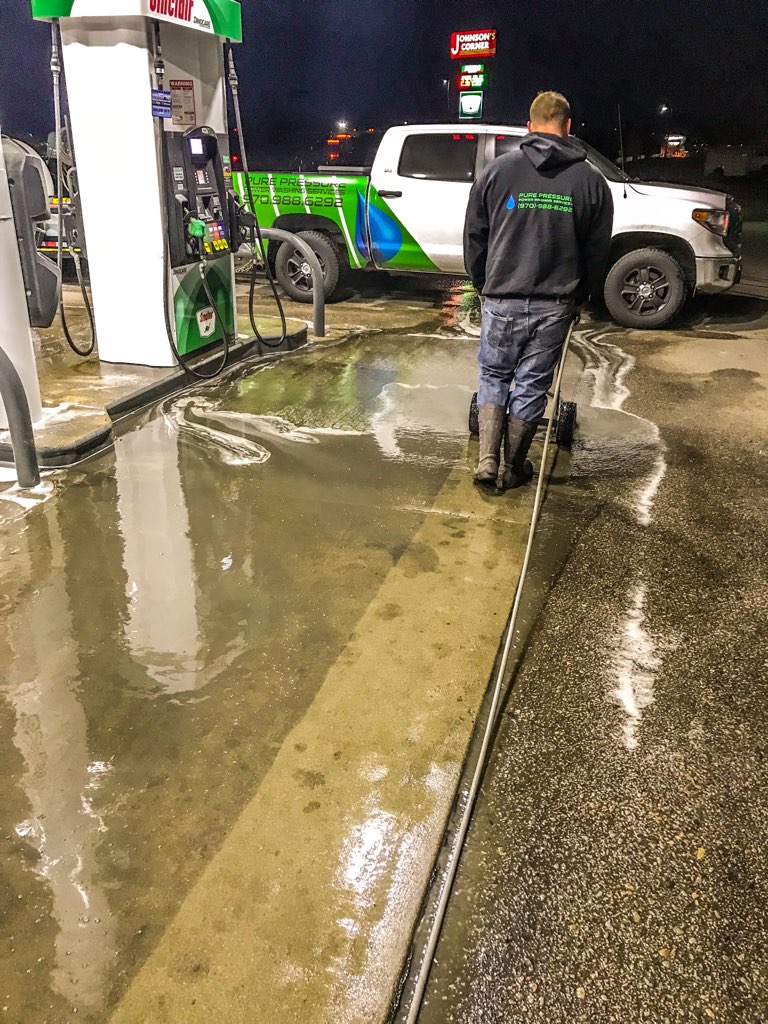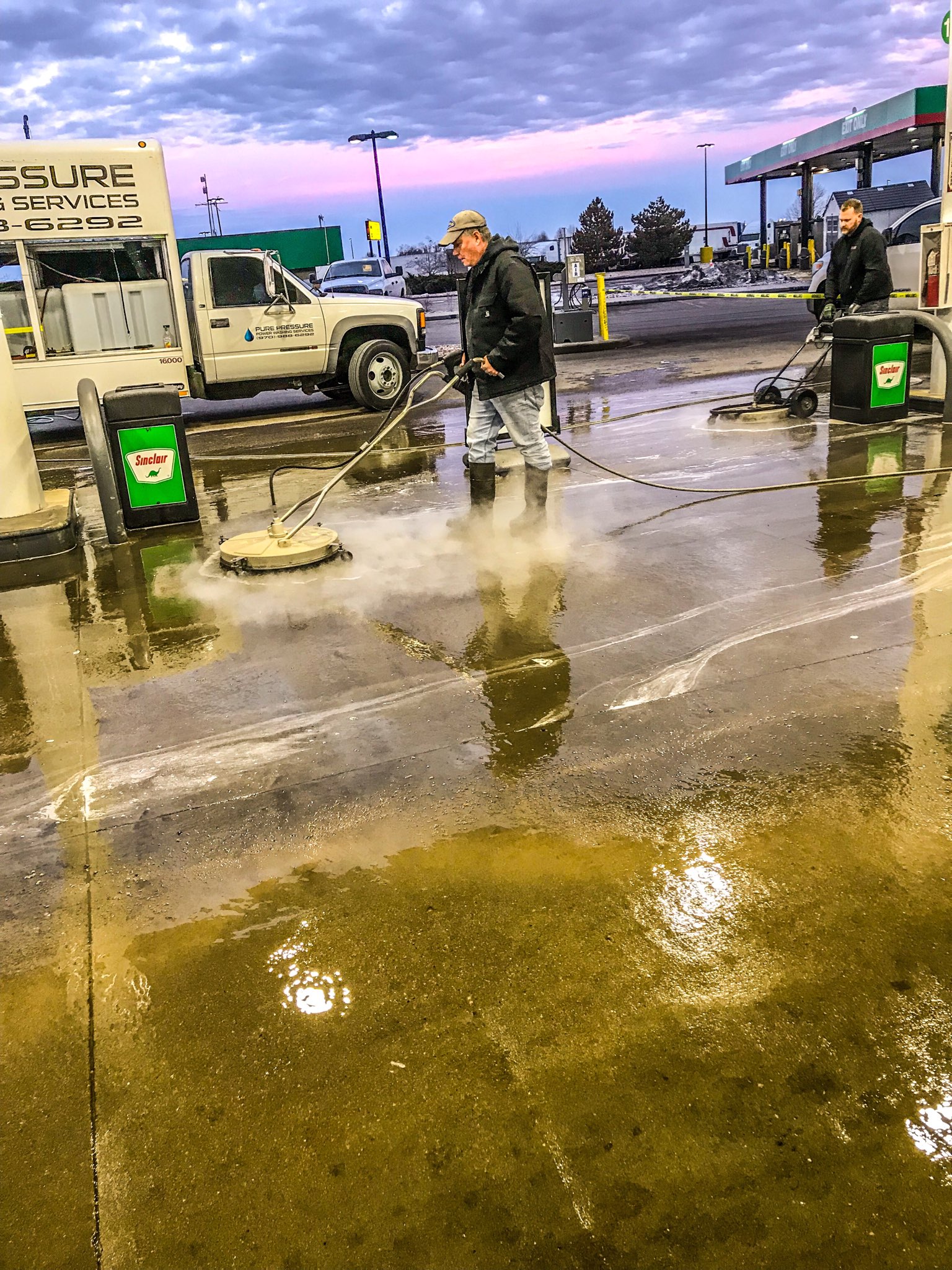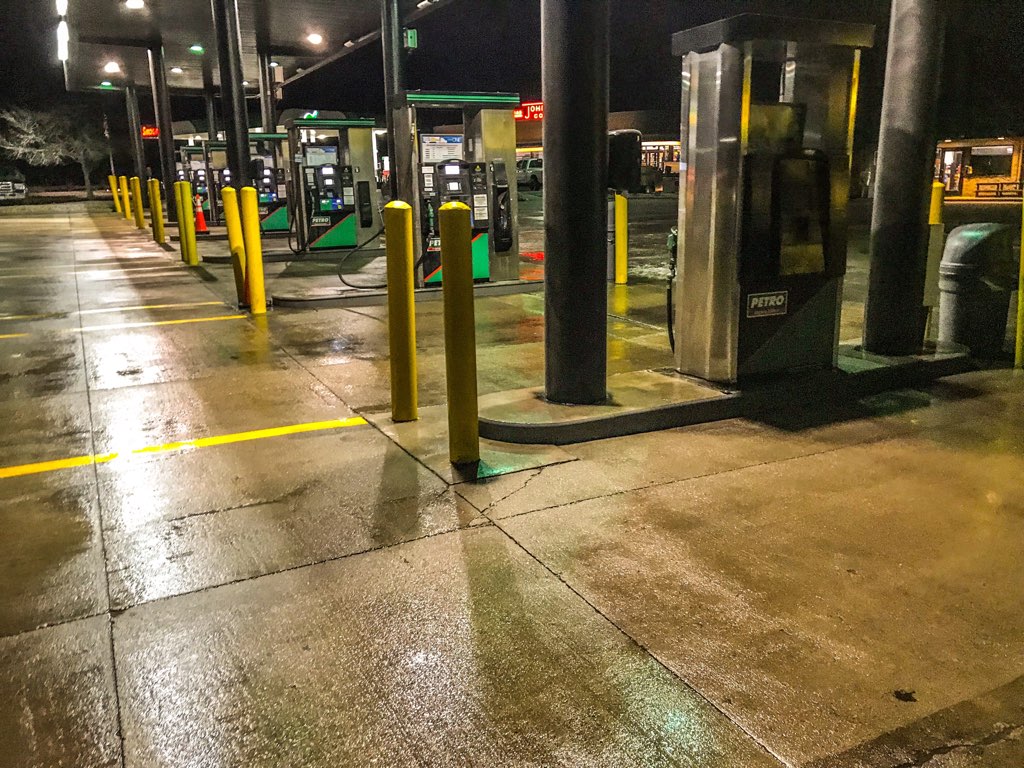 Gas Station Cleaning & Pressure Wash Service Areas Include: Fort Collins, Loveland, Windsor, Greeley, Longmont, Berthoud, Estes Park, Wellington, Cheyenne Wyoming and surrounding areas