Deck Staining/Painting & Restoration
Deck Staining/Painting & Restoration
Pure Pressure Power Washing's state of the art equipment gives us the ability to help restore and renew both the beauty and integrity of wood decks. An initial inspection of the deck surface will give us insight as to what deck restoration and staining process will be required.
Stripping, Sanding, Pressure Washing & Wood Brightening applications on a deck may be required depending on the current condition of the surface. Often times professional pressure washing of a deck is enough to prep the surface for the deck staining/painting application. In certain circumstances it may be required to add more of an in depth preparation process to ensure the deck is suitable for a fresh coat of deck stain.
If initial inspection of the deck surface reveals that a pressure washing application by itself is enough to prep for stain, then the standard wash process will be performed and wood will require a 24 hour dry time prior to staining/painting.
If additional process is required to restore a deck surface such as sanding, board replacement, new screws or fasteners then said applications will be performed prior to pressure washing.
Upon completion of restoration and prep work it is time to choose deck stain/paint options that best fit your taste or design. Several wood stain options are available to the customer. Wood stains for decking are typically chosen by two categories. Transparency and Color. We educate our customers on 4 different deck stain transparencies:
Fully Transparent- Majority if not all wood grain will be visible through deck stain (Typical life expectancy before re-stain is 1 year)
Semi Transparent- Wood grain is still visible but will have more pigment to the deck stain (Typical life expectancy before re-stain 1-2 Years+)
Semi Solid- Majority of wood grain is concealed by the heavier pigment in deck stain (Typical life expectancy before re-stain 2-4 Years+)
Solid- All wood grain is concealed by deck stain, revealing the look of a painted surface (Typical life expectancy before re-stain 4 Years+)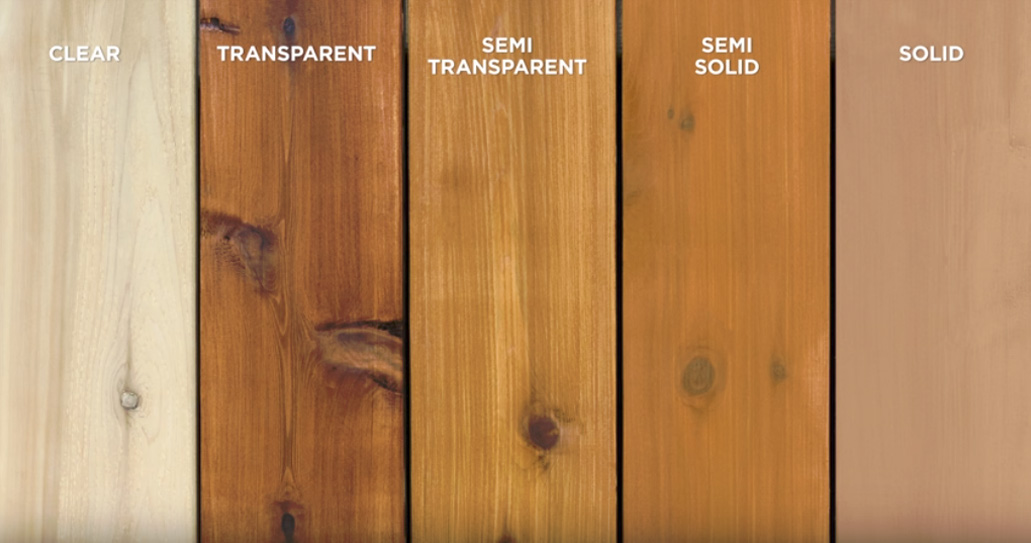 Pure Pressure's stain/paint application is typically sprayed with an airless paint pump and back brushed (As Needed) to ensure even coating and sealing of the wood. It is recommended that wood decking be re-stained on a regular basis depending on transparency chosen. Wear and weather conditions may also play a factor in the need for Re-Staining earlier than manufactures recommendations. By maintaining/re-staining and cleaning your exterior wood decks you can ensure that your deck surface is protected from elements and lasts for many years without the cost of replacing.
Pure Pressure offers Deck Staining/Painting & Restoration to Northern Colorado, Fort Collins, Loveland, Berthoud, Longmont, Greeley, Windsor, Estes Park Cheyenne WY and surrounding areas.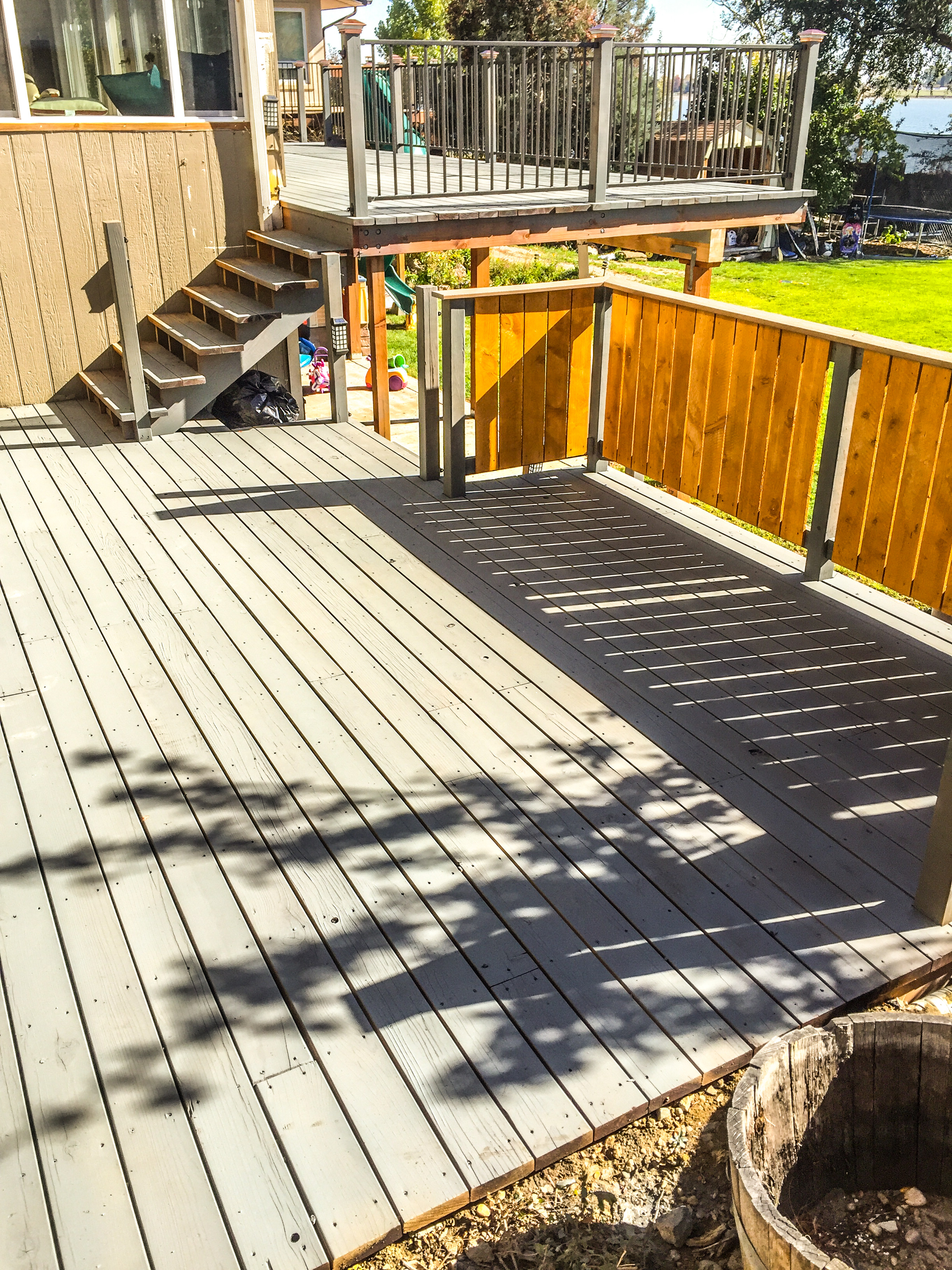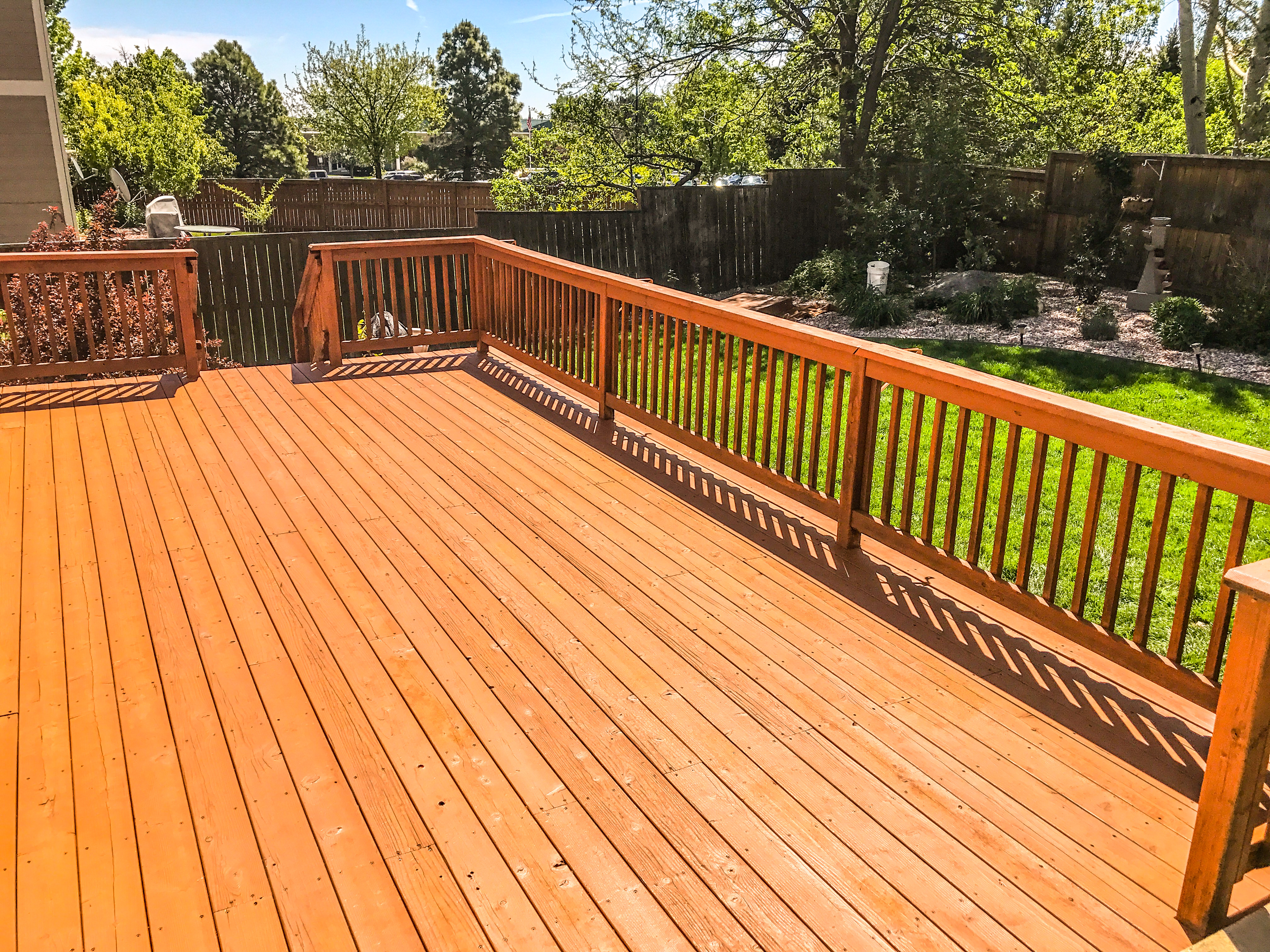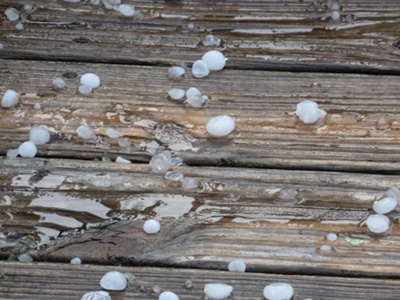 Why Does Pure Pressure Recommend Professional Deck Staining/Painting?

Deck Staining/Painting in Fort Collins, Loveland, Greeley, Longmont, Berthoud, Windsor, Cheyenne Wyoming and surrounding areas is a critical task that homeowners must take serious. A new or existing deck is a costly addition to your home or business! Not only providing practical uses but also beauty and added value. Pure Pressure Power Washing Highly recommends customers to protect their investment with professional staining/painting oppose to a DIY project due to the fact that there are several techniques or the lack there of that could cause a homeowner to damage their wood deck.
By protecting your deck with a Contractor Grade Wood Stain/Paint you can be assured that, water and weather will not penetrate the pores of the wood, the wood will be protected against mold and mildew that frequently cause (Damage resulting in replacement) and you will have long lasting consistent beauty in your deck.
As a home owner with little knowledge it is easy to make one mistake that can cause costly repairs. For homeowners there are many types of paints and stains on the market. Picking the right product can be difficult for a Do-it-Your self project. A professional like Pure Pressure Power Washing will walk you through the entire deck staining/painting process. By the end of the consultation a customer will have a solid foundation about the Deck Stain being used and the customer will have been given a variety of color options to choose from that best fits their desire or HOA requirements.
Pure Pressure's years of experience with deck staining/painting provide our customers with High Quality Wood Protection and a Beautiful Finish every time! Pure Pressure recommends that if you are in the market to Stain your Deck or Fence that you call for a FREE Consultation! Most homeowners are surprised that they can get Professional results with a warranty for a fair and reasonable price.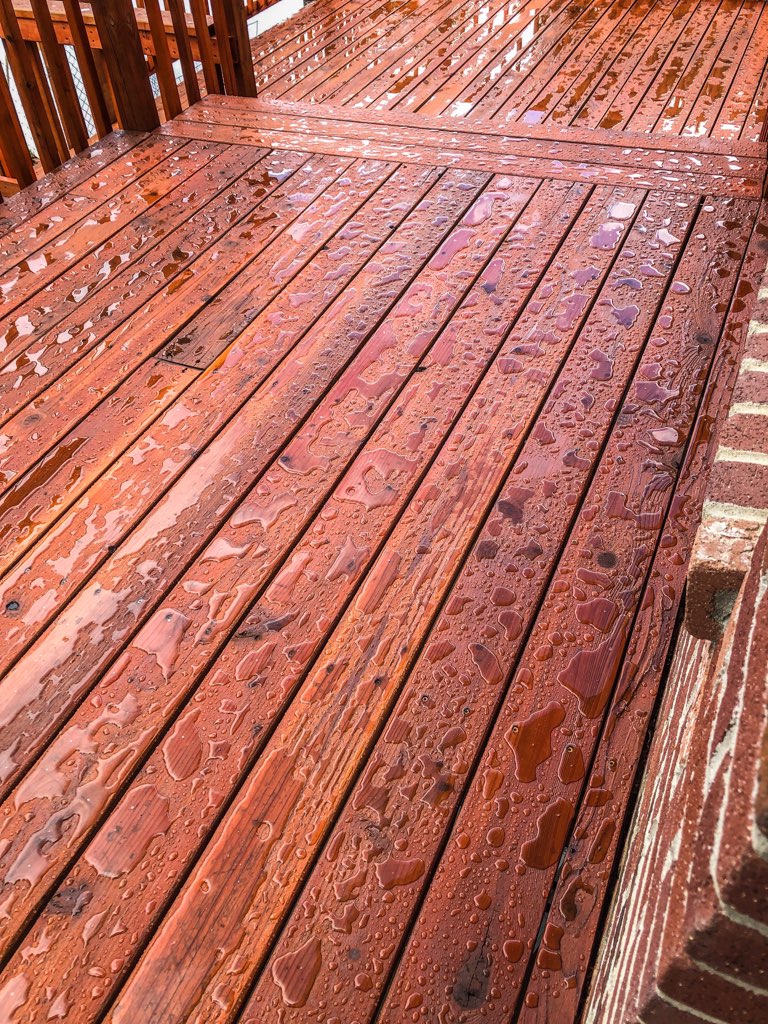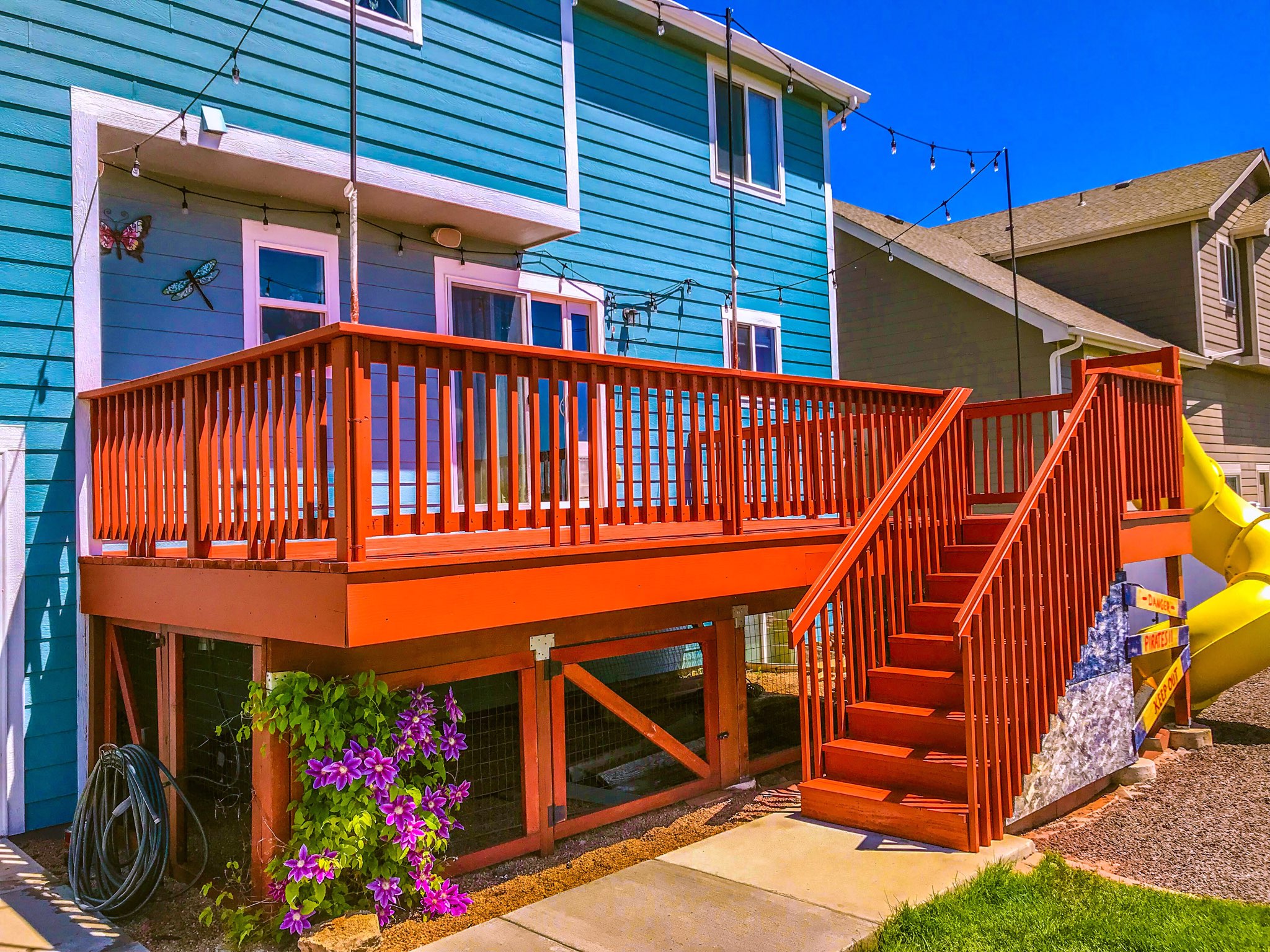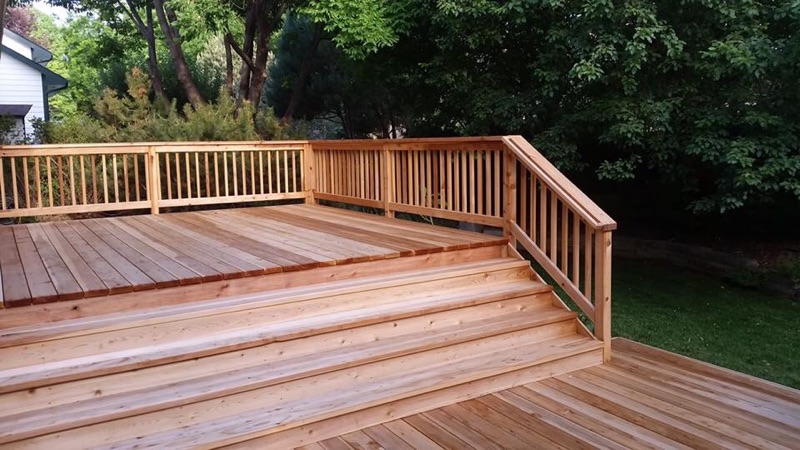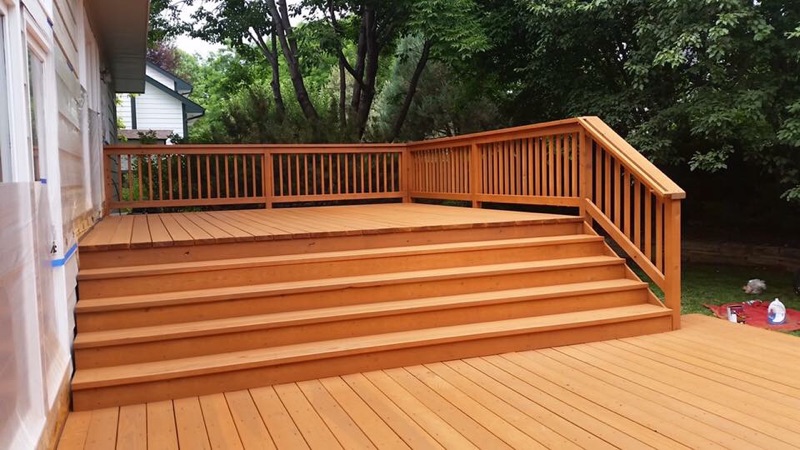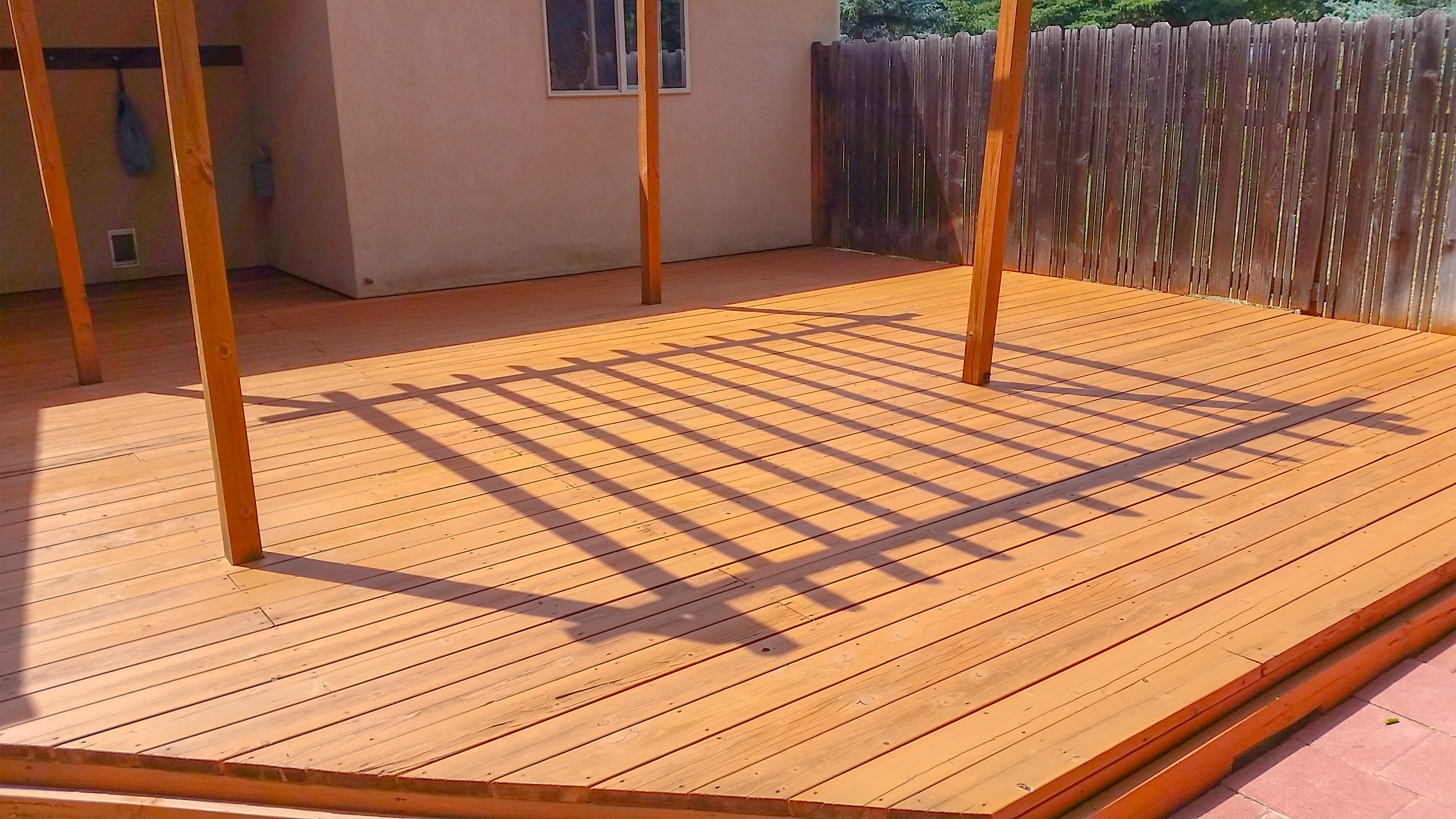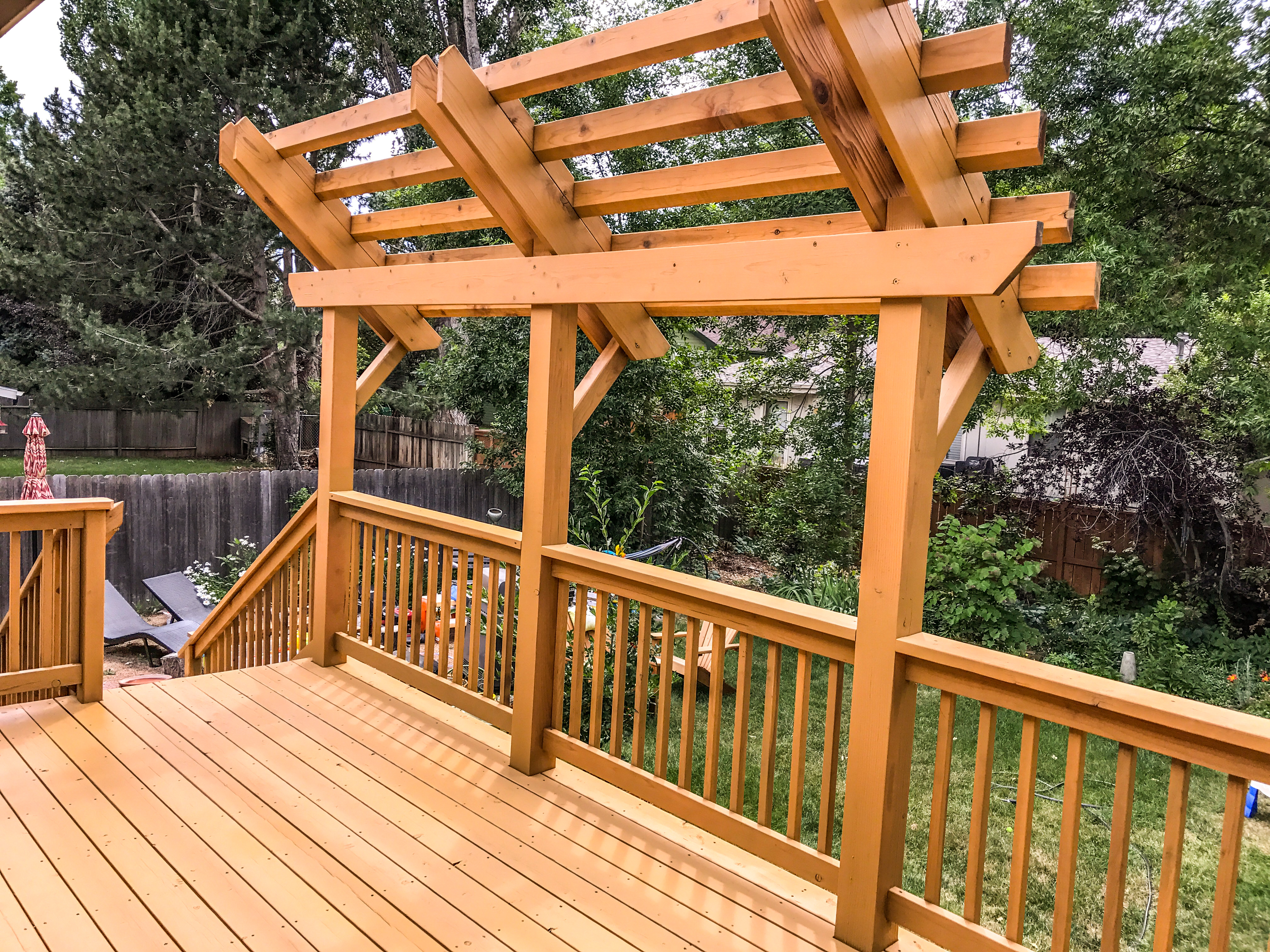 Deck Staining/Painting & Restoration Service Areas Include: Fort Collins, Loveland, Windsor, Greeley, Longmont, Berthoud, Estes Park, Wellington, Cheyenne Wyoming and surrounding areas