Wednesday December 28, 2016 comments
Pressure washing is a technique used by both professionals and homeowners. There are many different ways to clean a surface but here at Pure Pressure Power Washing we offer a technique that provides the deepest clean on the market!
Surface Cleaning! A surface cleaner is a tool that has multiple rotating spray arms in which cleaning path ranges from 12 to 30+ inches wide. Why is this the deepest clean?
By using a surface cleaning device the results are far more consistent than one would find by using a pressure washing wand. When a surface cleaner is powered by PSI of 3500 or greater in combination with water temperature's reaching 200 degrees, the ability to restore the oldest and dirtiest concrete surfaces is a breeze!
Without the use of a surface cleaner on heavily soiled concrete surfaces, the wand can have a tendency to leave a striping and un even end result! Not appealing!
Surface Cleaning can take years and years of dirt and build up off, garage floors, sidewalks, parking lots, restaurant trash enclosures or any other concrete surface without the use of caustic chemicals!
For a free estimate or demo on your commercial or residential pressure washing project in Fort Collins, Loveland, Windsor, Greeley or surrounding areas. Call Pure Pressure Power Washing (970)988-6292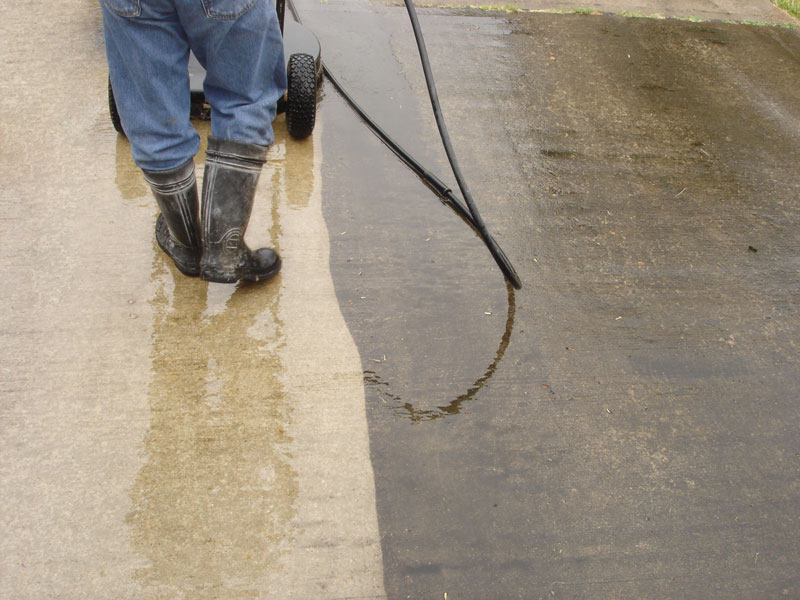 Archives
Subscribe