What Is Our Fence Wash & Stain Process?
Pure Pressure Power Washing has had years of hands on training and education in order to provide the best fence staining the industry has to offer. Our technicians have developed professional fence staining skills that set our abilities apart from others in the industry.
Typical fence washing and staining will include the following steps:
Inform customer of different products and opacities of stains

Perform evaluation of substrate surface and develop a fence wash & prep wash process plan.

If needed, perform pressure washing, wood conditioning or wood treatment application

Prepare surrounding areas including pulling back landscape and vegetation for fence stain application. Cover with drop cloths and tarps.

Utilize painters plastic to cover house, adjacent dwellings and areas where potential overspray may affect.

Apply customers chosen fence stain product with airless paint pump applied at manufactures recommended coverage rate.

Inspect surface for quality assurance and perform a final clean up of the area.

Remove all plastic, drop cloths and protective items.
Our fence staining process has been developed and perfected over many years of staining service in Northern Colorado. We utilize state of the art pressure washing and wood preperation tools to ensure that all surfaces are in adequate condition for a new application of fence stained to be applied.
We utilize professional, contractor grade fence stain products that are developed to maximize coverage and protection of all fence surfaces! With direct connection with all paint stores within the area we are able to acoomadate the needs of the individual customer as well as the requirements that are instilled by an HOA or property management group that has pre chosen a neighborhood fence stain product or color!
Our goal is to work directly with customers to educate them about the differences in fence stains, colors and the longevity that each stain can provide prior to their decision to move forward with a selection.
Pure Pressure offers fence washing and staining in Fort Collins, Loveland, Greeley, Windsor, Longmont, Berthoud, Wellington, Estes Park, Cheyenne Wyoming and surrounding areas.
Schedule Estimate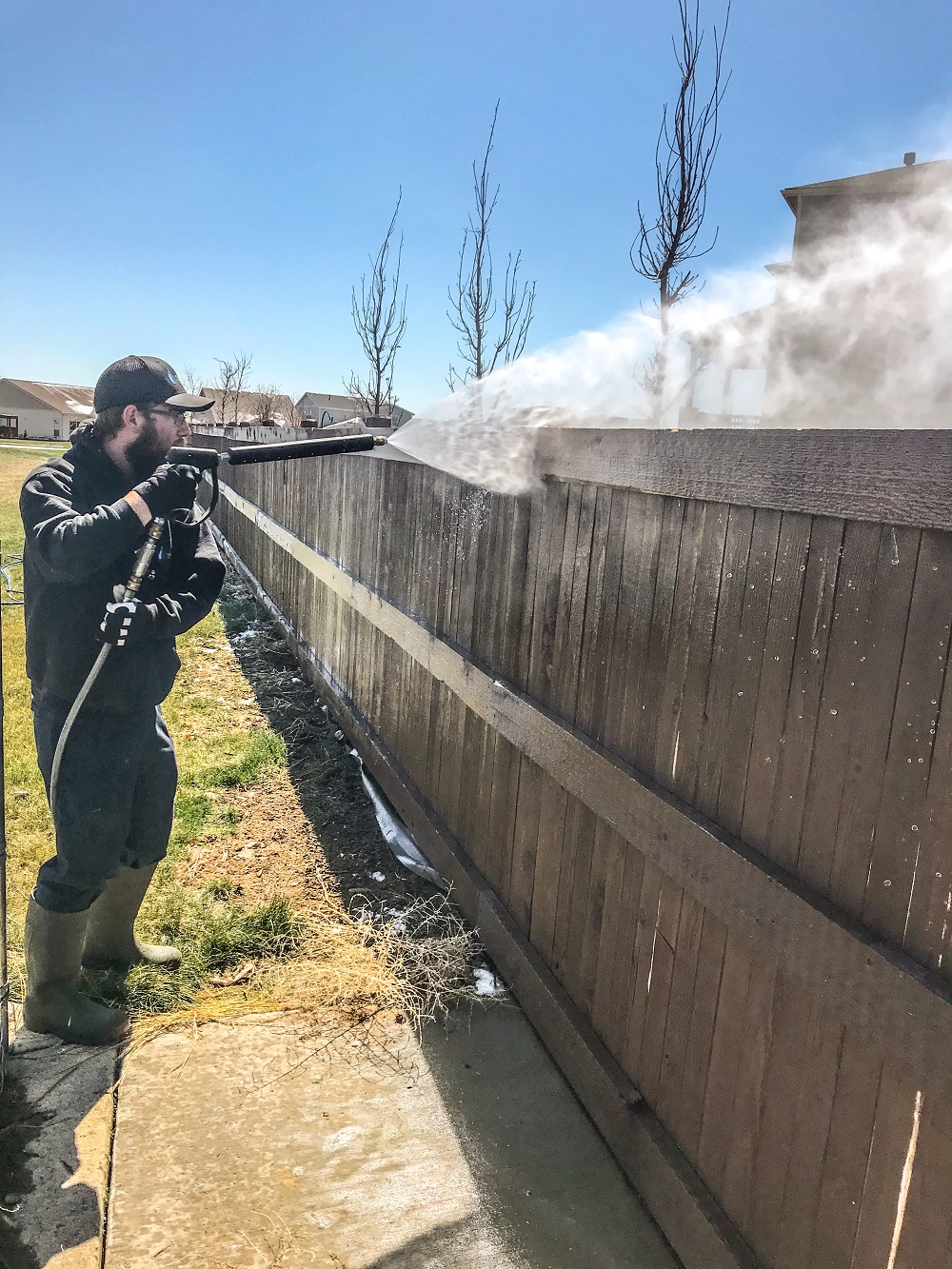 Northern Colorado Fence Washing & Restoration
In Northern Colorado wood fences face constant abuse from UV Rays, Rain, Snow and Wind, which can vary the amount of damage and wear that a fence faces during its life. Often times homeowners worry that the damage to their fence is too substantial that they do not consider a professional wood restoration and staining company like Pure Pressure Power Washing!
Fact is, for a fraction of the cost to replace your fence, the proper techniques used by Pure Pressure can revive and restore most fences!
Pure Pressure Power Washing's state of the art equipment, access to professional wood restoration chemicals, conditioners and wood brighteners gives us the ability to achieve results that most others would not see possible.
An initial inspection of the fence surface will give us insight as to what fence restoration and staining/painting process will be required. Often times professional pressure washing of a fence surface is enough to prep for the Fence staining/painting application. However in certain circumstances it may be required to add more of an in depth preparation process to ensure the fence is suitable for a fresh coat of fence stain or paint.
If initial inspection of the fence surface reveals that a pressure washing application by itself is enough to prep for stain, then the standard wash process will be performed and wood will require a 24 hour dry time prior to the new coat of fence stain or paint.
If additional process is required to restore a fence surface such as stripping, wood brightening, conditioning, board replacement, new screws or fasteners then said applications will be performed prior to fence stain application.
Upon completion of restoration and prep work it is time to choose fence stain/paint options that best fit your taste or design. Several wood stain options are available to the customer. Wood stains for fences are typically chosen by two categories. Transparency and Color. We educate our customers on 4 different deck stain transparencies:
Fully Transparent- Majority if not all wood grain will be visible through deck stain (Typical life expectancy before re-stain is 1 year)
Semi Transparent- Wood grain is still visible but will have more pigment to the deck stain (Typical life expectancy before re-stain 1-2 Years+)
Semi Solid- Majority of wood grain is concealed by the heavier pigment in deck stain (Typical life expectancy before re-stain 2-4 Years+)
Solid- All wood grain is concealed by deck stain, revealing the look of a painted surface (Typical life expectancy before re-stain 4 Years+)
Education from Pure Pressure Power Washing on each stain option above will take place at time of estimate and throughout process.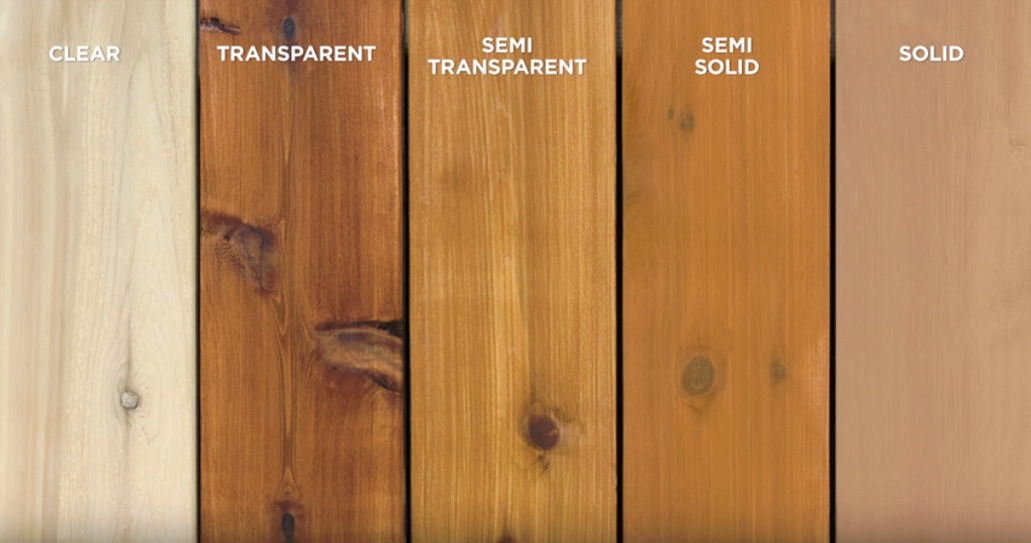 How Do You Apply The Stain To My Fence?
Pure Pressure's stain/paint application is typically sprayed with an airless paint pump and back brushed (As Needed) to ensure even coating and sealing of the wood. It is recommended that wood fencing be re-stained on a regular basis depending on transparency chosen. Wear and weather conditions may also play a factor in the need for Re-Staining of a fence surface earlier than manufactures recommendations. By maintaining/re-staining and cleaning your exterior wood fence you can be assured that your fence surface is protected from elements and lasts for many years without the cost of replacing.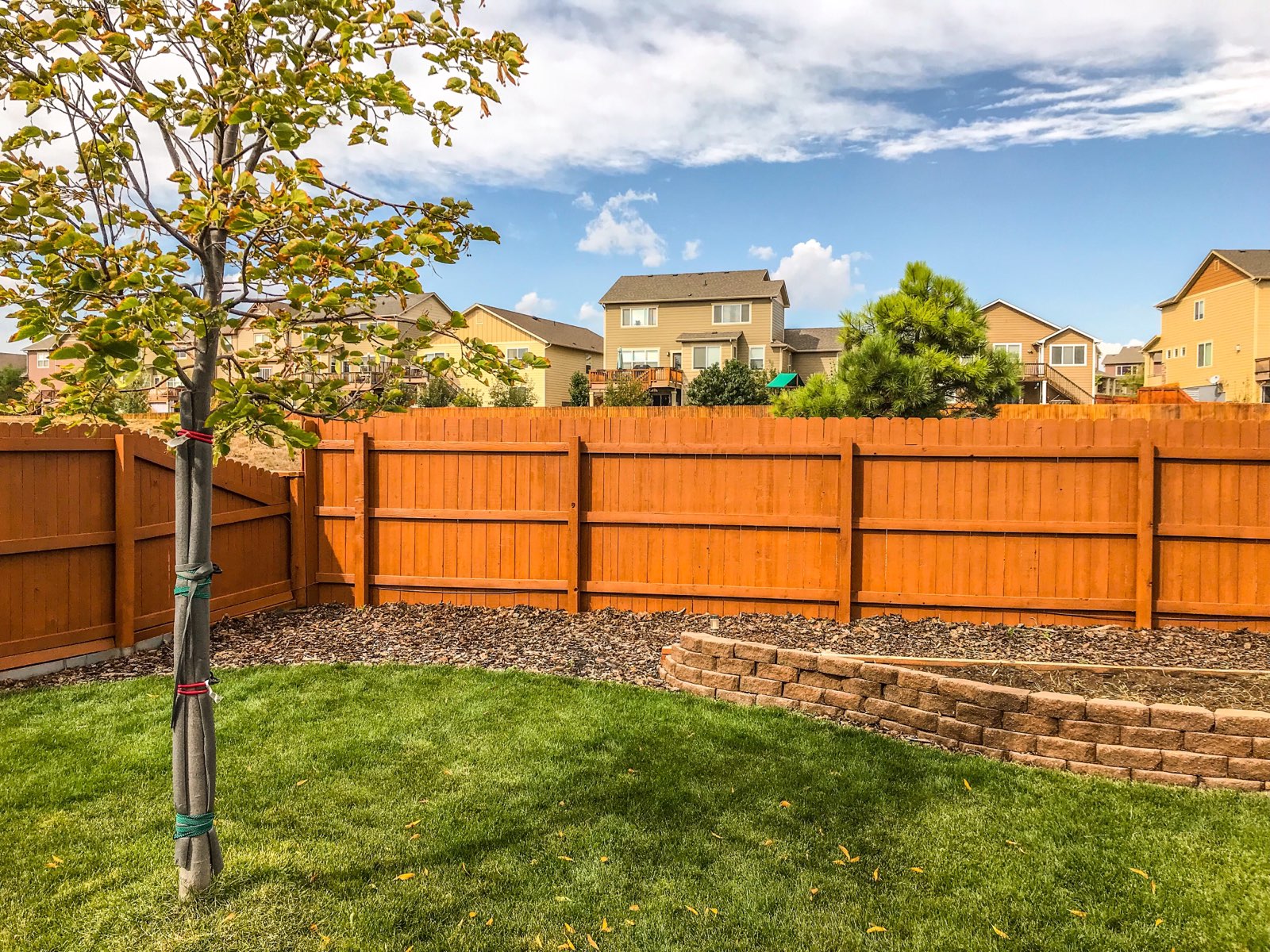 Fence Staining/ Painting & Pressure Washing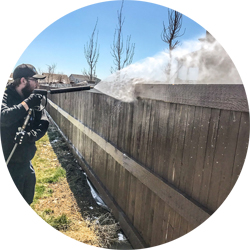 Concrete Washing
Pure Pressure Power Washing has industry leading concrete cleaning equipment and process. Incredible results every time. Remove tire marks, hydraulic stains, paint & drywall mud.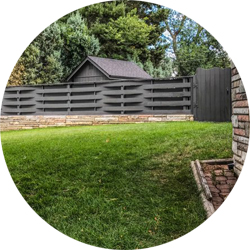 Stain Removal
Hot water pressure washing at 250 degrees with combination of proprietary soaps and chemicals give the ability to tackle the toughest stains and construction related spills.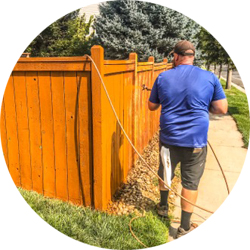 Debris Clean Up
construction sites face a large volume of foot traffic from contractors. Pure Pressure can remove months of construction debris with professional pressure washing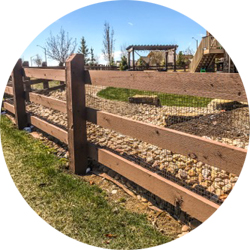 Hydro Scrubber
A surface cleaning tool that applies direct pressure to the surface with cyclone heads, utilized in combination with Hot Water & High Pressure to achieve incredible results.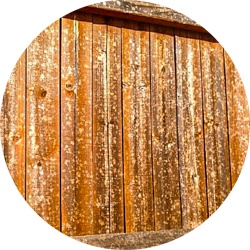 Exterior Building Washing
New construction buildings can become soiled with dirt, mud, over spray of paints and adhesives! Pure Pressure can wash and revive many types of building surfaces without damage.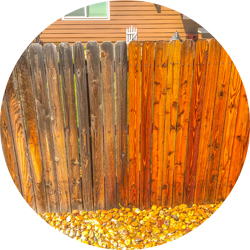 Soaps & Detergents
Our specially formulated soaps will be applied over wash surfaces as needed to provide extra cleaning power in ways that pressure washing alone can not achieve! Construction spills can de value projects.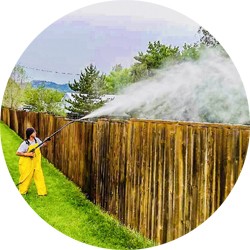 Residential Construction
Residential construction pressure washing can help builders showcase their professionalism and quality work without being covered in dirt, debris and construction clutter.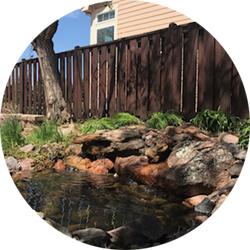 Commercial Construction
Large commercial projects have surfaces that un trained labor can damage and may not have proper equipment to clean and maintain. Pure Pressure has many years of experience!
Why Choose Pure Pressure As Your Fence Stain Expert?
Fence Staining & Painting in Fort Collins, Loveland, Greeley, Longmont, Berthoud, Windsor, Estes Park, Cheyenne Wyoming and surrounding areas is a critical task that homeowners must take serious. A new or existing fence is a costly addition to your home or business! Not only providing practical uses such as privacy, but also beauty and added value. Pure Pressure Power Washing Highly recommends customers to protect their investment with professional staining/painting oppose to a DIY project due to the fact that there are several techniques or the lack there of that could cause a homeowner to damage their wood fence.
By protecting your fence with a Contractor Grade Wood Stain/Paint you can be assured that, water and weather will not penetrate the pores of the wood, the wood will be protected against mold and mildew that frequently cause (Damage resulting in replacement) and you will have long lasting consistent beauty in your fence.
As a home owner with little knowledge it is easy to make one mistake that can cause costly repairs. For homeowners there are many types of paints and stains on the market. Picking the right product can be difficult for a Do-it-Your self project. A professional like Pure Pressure Power Washing will walk you through the entire fence staining/painting process. By the end of the consultation a customer will have a solid foundation about the Fence Stain or Paint being used and the customer will have been given a variety of color options to choose from that best fits their desire or HOA requirements.
Pure Pressure's years of experience with fence staining and painting provide our customers with High Quality Wood Protection and a Beautiful Finish every time! Pure Pressure recommends that if you are in the market to stain your wood fence that you call for a FREE Consultation! Most homeowners are surprised that they can get Professional results with a warranty for a fair and reasonable price.
Fence Staining Washing & Wood Restoration
Hoa Sub Divisions
New Fence Builds
Existing Fence
Old & Weathered Wood
Previously Stained
And More
As proof of our confidence in our abilities to provide excellent cleaning and fence staining results, we pride ourselves on offering a FREE DEMO wash to all of our customers!
Why offer our service for FREE? We know that actions speak louder than words, and to prove our words as one of the best wash companies in the industry we only ask for our customers to choose the dirtiest spot to sample with no obligation to hire unless we exceed your expectations!
Call (970) 988-6292 to schedule Free Estimate or to obtain additional details on our new construction pressure washing services.
Pure Pressure offers New Construction Pressure Washing in Fort Collins, Loveland, Greeley, Windsor, Longmont, Berthoud Wellington, Estes Park, Cheyenne Wyoming and surrounding areas.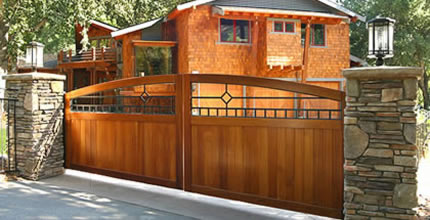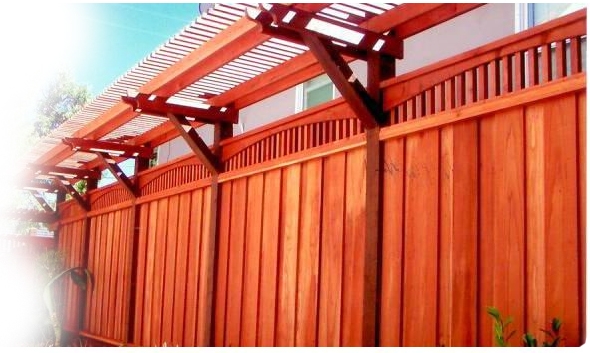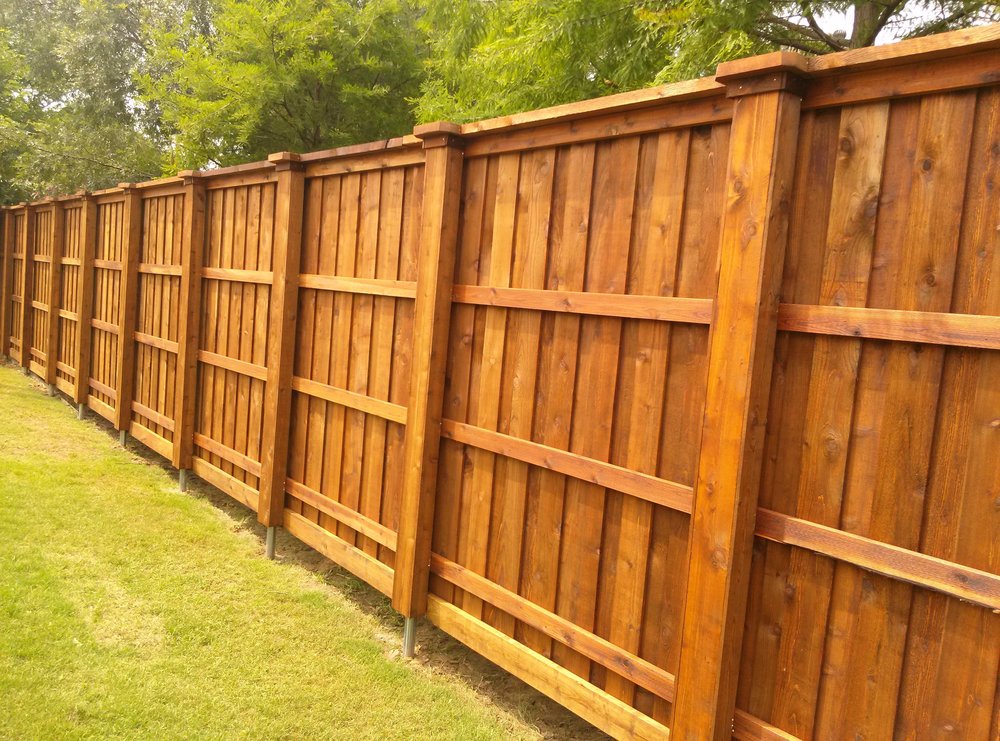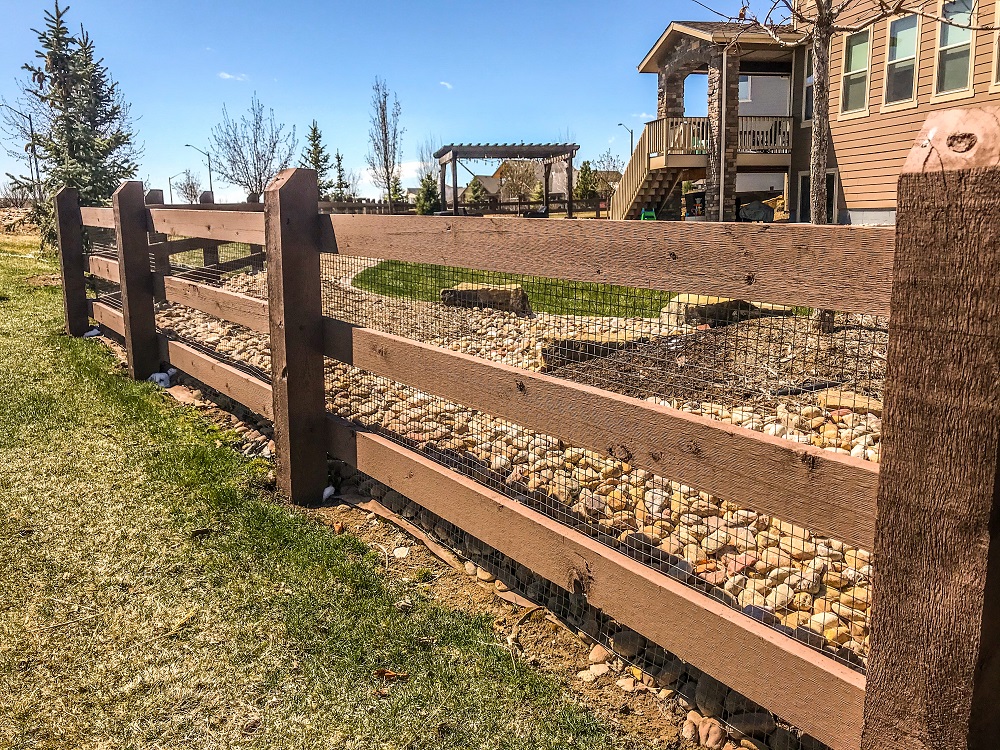 Matt Ashley

Positive:
Professionalism,
Punctuality,
Quality,
Responsiveness,
Value
Monica Noteboom

Positive:
Punctuality,
Quality,
Jeff and his team are amazing! They were quick to come see us after a hail storm and did exceptional work power washing and staining our fence. Best in town!
Kirk Dockum

We started using Pure Pressure in 2013. Since then we've been using them for washing out our garage after winter. We've also had them pressure wash our home. We just recently hired Pure Pressure to pressure wash and stain our fence and deck which had turned black and grey. They just completed the job and they look brand new!! This saved us thousands that we almost spent on replacing them. Everything we have hired Pure Pressure for, they have always been professional, on time and have exceeded our expectations!
Pure Pressure offers fence staining/painting and pressure washing in Fort Collins, Loveland,Greeley, Windsor, Longmont, Berthoud, Wellington, Estes Park, Cheyenne and surrounding areas. Call Today to Schedule A FREE Estimate or Sample Wash on your upcoming project!


Fence Staining/ Fence Painting & Fence Restoration Service Areas Include: Fort Collins, Loveland, Windsor, Greeley, Berthoud, Longmont, Estes Park, Wellington, Cheyenne Wyoming and surrounding areas