Buildings take a direct hit from dirt, grime, oil, grease, gum and pollution.

Without a Commercial Pressure Washing and property maintenance program in place, your once new building now takes a dirty,run down appearance that is not appealing to potential customers!
Pure Pressure Power Washing offers Commercial Pressure Washing programs on a weekly, monthly, quarterly, bi annual or yearly basis to ensure that your commercial building and surrounding areas

are in the top most shape, creating a welcoming invitation to your customers.

The combination of our professional Commercial Pressure Washing experience, and state of the art pressure washing and surface cleaning equipment, gives us the ability to provide the highest quality Commercial Pressure Washing Northern Colorado and Southern Wyoming has to offer!
Pure Pressure offers Commercial Pressure Washing in Fort Collins, Loveland, Greeley, Windsor, Longmont, Berthoud Wellington, Estes Park, Cheyenne Wyoming and surrounding areas.
Schedule Estimate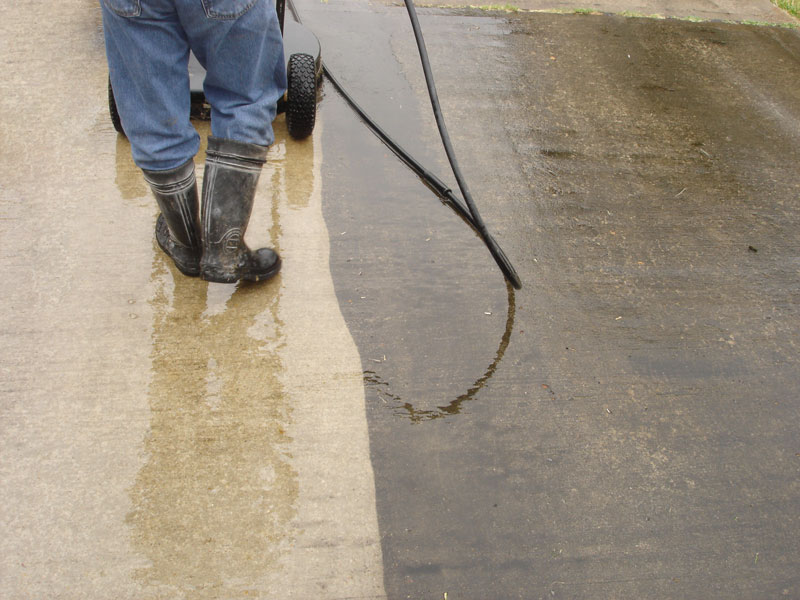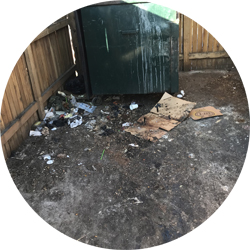 Dumpster Enclosures
Dirty dumpster enclosures attract rodents and can be a health hazard. Regular maintenance & pressure washing can keep dumpsters free and clear of waste.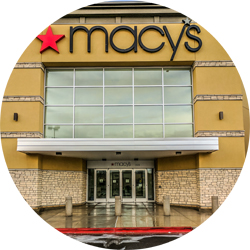 Storefronts/Strip-malls
The first impression on a customer can be lasting! What are your customers saying about your property?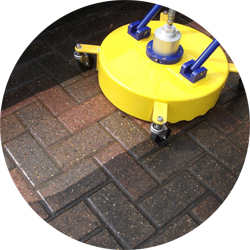 Sidewalks/Walkways
Gum, foot traffic, oils and dirt can impact the look of concrete surfaces. Routine maintenance and pressure washing can eliminate heavy build up.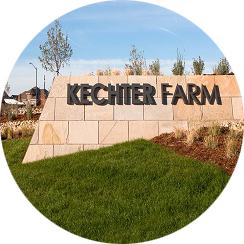 Property Management/HOA'S
Property Managers and HOA'S can keep common areas in like new condition with professional pressure washing and routine cleaning programs.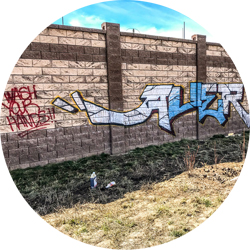 Graffiti Removal
Pure Pressure offers a quick response when it comes to vandalism and graffiti. Dont let vandals ruin your reputation!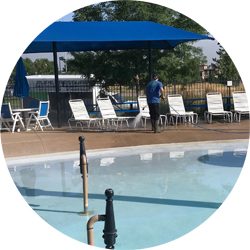 Pool Decks & Concrete
Commercial common areas, pools, furniture and playground equipment face heavy pedestrian traffic and can require hot water pressure washing to properly maintain.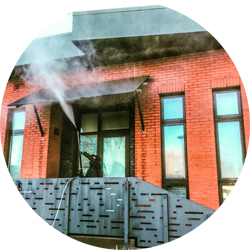 Apartment Complex's/Breezeways
Professional pressure washing can eliminate cob webs, dirt build up, mold & mildew and can be set on regular wash schedules for convenience.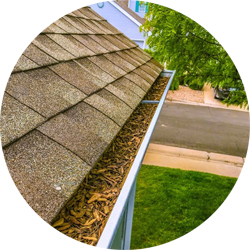 Gutter Cleaning
Dirty gutters can cause property damage and costly repairs if not properly maintained.
Why Choose Pure Pressure?
Click Here To View Over 100 Five Star Google Reviews
Over many years of service, Pure Pressure Power Washing has continued to prove that hard work and high level of expertise pays off! Continual education, training and an ability to provide industry leading results at a price that is consistent and fair in the market has set our business apart from the others.
As proof of our confidence in our abilities to provide excellent cleaning results, we pride ourselves on offering a FREE DEMO wash to all of our customers!
Why offer our service for FREE? We know that actions speak louder than words, and to prove our words as one of the best wash companies in the industry we only ask for our customers to choose the dirtiest spot to sample with no obligation to hire unless we exceed your expectations!
Commercial Pressure Washing of:

Shopping Centers/Strip Malls
Restaurants
Banks
Churches
Retail Stores & Store Fronts
Office Buildings
City Municipalities
Industrial Properties
Gas/ Service Stations
Apartments & Condos

Parking Garages

And More...

Commercial Pressure Washing

Commercial Building Washing
Concrete Surface Cleaning and Pressure Washing
New Commercial Construction Washing/Cleanup

Gum Removal

Parking Lots & Parking Garage Pressure Washing

Building Exteriors
Dumpster Pads
Graffiti Removal
And More
Pure Pressure offers commercial pressure washing in Fort Collins, Loveland,Greeley, Windsor, Longmont, Berthoud, Wellington, Estes Park, Cheyenne and surrounding areas. Call Today to Schedule A FREE Estimate or Sample Wash on your upcoming project!


Commercial Pressure Washing Service Areas Include: Fort Collins, Loveland, Windsor, Greeley, Berthoud, Longmont, Estes Park, Wellington, Cheyenne Wyoming and surrounding areas