How do I protect my garage and driveway from damage?
Thursday February 13, 2020 comments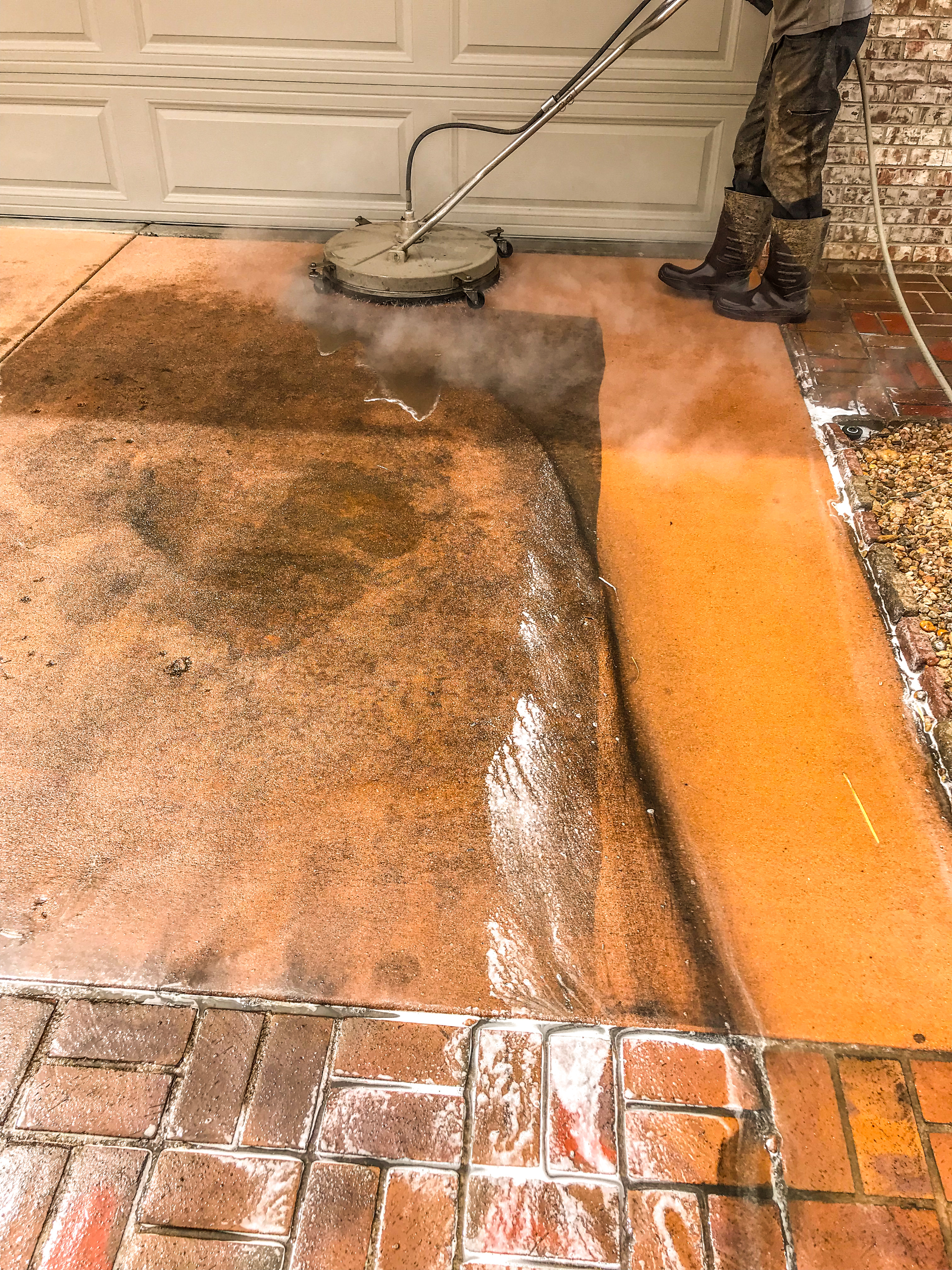 Residential Pressure Washing Service Areas Include: Fort Collins, Loveland, Windsor, Greeley, Berthoud, Longmont, Estes Park, Wellington, Cheyenne Wyoming">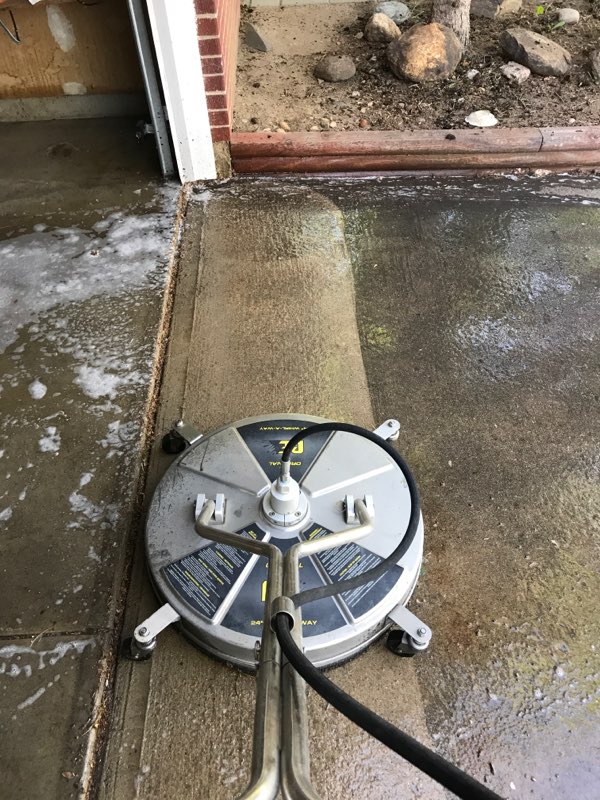 Residential Pressure Washing Service Areas Include: Fort Collins, Loveland, Windsor, Greeley, Berthoud, Longmont, Estes Park, Wellington, Cheyenne Wyoming">
Driveways face constant abuse from homeowners that are in and out of their garage or that park vehicles on the driveway. What most homeowners to not realize is that our roadways carry and hold lots of damaging chemicals that can cause permanent issues to a concrete surface. In Colorado one of the most damaging chemicals that is applied to our roads is Magnesium Chloride. Mag Chloride is a de icing chemical that city and county trucks apply prior to and during snow storms. This chemical is then driven through and brought onto residential properties by the vehicles that we drive. Although we can not control the chemicals that we drive through, we can control the way we protect our property.
How can I protect my concrete? Pure Pressure Power Washing is a fully mobile pressure washing company that offers state of the art pressure washing techniques to help protect and restore concrete driveways. The first step to protecting your driveway and garage concrete surface is to have regular pressure washing performed to remove the damaging chemicals that our vehicles drive through. As pictured above, we utilize a tool called a hydroscrubber. This tool is similar to a lawn mower in the affect that there are essentially spinning/cyclone heads on the bottom side of the 24 inch platform. When attached to our pressure washing units these apply a direct pressure at 3500 psi with heat ranging between ambient temperature up to 200 degrees. By utilizing the hydroscrubber we can ensure that the entire surface area is pressure washed in a uniform pattern that will not change or cause unsightly patterns to the surface.
Majority of our long time customers request that we pressure wash their driveway and garage at minimum of once per year.. Not only does the washing protect the concrete from allowing the chemicals to penetrate the pores of the surface, but it also help keep the interior of the home clean by eliminating the amount of dirt and debris that is carried from the garage or driveway into the home by foot.
The second option to pressure washing that we offer is a protective clear coat sealer. By sealing a garage or driveway surface you can help maintain the look of the original concrete by repelling harmful chemicals and stains that can cause damage. A typical application of concrete sealer will be applied after the pressure washing and preparation of the surface has been completed and allowed to dry.
Both of these options allow a homeowner to eliminate spauling, cracking and peeling of a concrete surface. We highly recommend if you are starting to see minor damage or are worried about potential damage to your driveway or garage, that you contact Pure Pressure Power Washing (970)988-6292 to receive a Free Estimate and evaluation.
Archives
Subscribe