Hail Damage To Your Deck & Fence??
Wednesday September 18, 2019 comments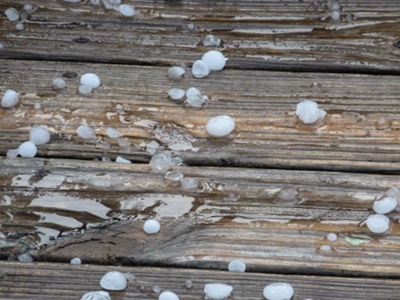 Northern Colorado has suffered from several storms in 2019 in which a lot of them have left a devastating path of destruction by HAIL. Most homeowners tend to think about their roofing when it comes to hail, but what about your fence and decking? Decks and fences face the same amount of potential damage that your roof does! Did you know that along with the insurance claim on your roof, you can also have your deck and fence rolled into the same claim!
A good insurance adjuster will do an extensive evaluation of your property, however it is also important as a home owner to be knowledgeable about the pieces of your property that sometimes go un noticed during the original inspection. When your deck and fencing face damage from hail, sometimes it can be extensive and sometimes minimal. It is important to take a close look at the wood to ensure that the potential damage showing now, may not cause future damage and failing down the road. Typical signs of hail damage on fencing and decking will look like an indented pock mark, but can also cause and show signs of chipping, fraying and blowouts of the wood work.
Pure Pressure Power Washing can help with any existing claim through insurance or help you in the process of starting a claim by working directly with your insurance company. Do not let your deck or fence damage go un attended as you may be facing big repairs and replacement down the road if the wood is not properly maintained and treated.
A professional pressure washing and wood restoration company like Pure Pressure can guide you as to what parameters may need to be instilled. Whether that is pressure washing & chemical treatment, or sanding or sand blasting followed by re staining. We are here to guide you through the process all the way from the initial claim to the finished stain job! We recommend that you call to get a Free Quote & Evaluation of your fence and deck before you are outside of your insurance claim time limits.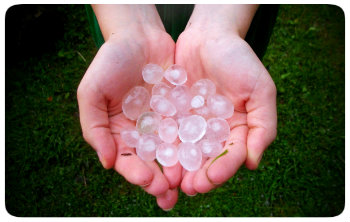 Archives
Subscribe