Fleet Washing Fort Collins Colorado
Thursday January 20, 2022 comments
Fleet washing is a crucial element to operating a successful business here in Colorado. Inclement weather can cause fleets to become heavily soiled with road salts, mag chloride and grime causing both damage to the finish as well as a un professional look to your fleet and what your company stands for! By hiring a professional fleet washing company in Fort Collins such as Pure Pressure Power Washing, you can be assured that the cleanliness and reputation can be maintained without having to pay in house employees to wash your fleet!
Our typical fleet washing service will consist of a truck or trailer mounted hot water pressure washing system being sent to your location with a crew full of water and ready to work. An environmentally friendly soap will be applied to the exterior of each individual unit, followed by a hot water pressure washing, top to bottom! The goal of our fleet washing services is to provide a worry free experience to our customer, in which the customer can focus on the industry they are professional in, and allow us to keep their image and customer perception base at the highest level.
A typical fleet wash in Fort Collins Colorado will be price based per unit. An initial evaluation of the fleets current condition will be assessed follow by communication between management as to what the frequency and goal of the companies desired look of their fleet. At that point a schedule will be made typically a full year at a time and washing will commence.
Our crew take great pride in every fleet wash we perform. As proof to the quality and reliability that we portray, we always offer new customers a free sample wash in order to see our process and service first hand.
To setup a free consult or demo wash for your fleet washing needs. Please call (970)988-6292 or visit www.purepressurecolorado.com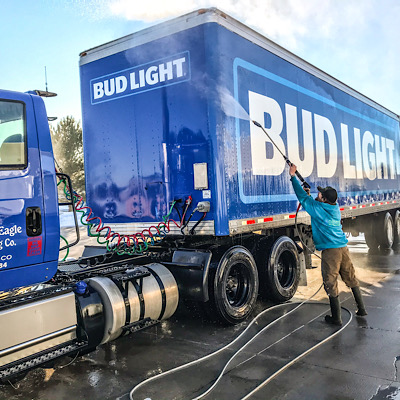 Fleet Washing">
Archives
Subscribe